Check out our full Crypto Casino List for other betting providers.
It is illegal to gamble under the age of 18 -

Part of our
Bitcoin Gambling
series
---
Earlier in the year, I made a bitcoin bet on Ireland to win the six nations, and then on Ireland to win the Rugby World Cup. We didn't win, but the guys did us proud at the tournament. Now, Irishman Conor McGregor is facing down against Jose Aldo, so we thought we'd have a look at the places on our bitcoin betting list that are offering odds on Conor to win in the fight, and other UFC matches in general.
First up I had a look at BitCasino. Straight in there they have a Mixed Martial Arts/UFC section, and going in there they have a ton of options, including the McGregor Aldo fight. Aldo is favoured there.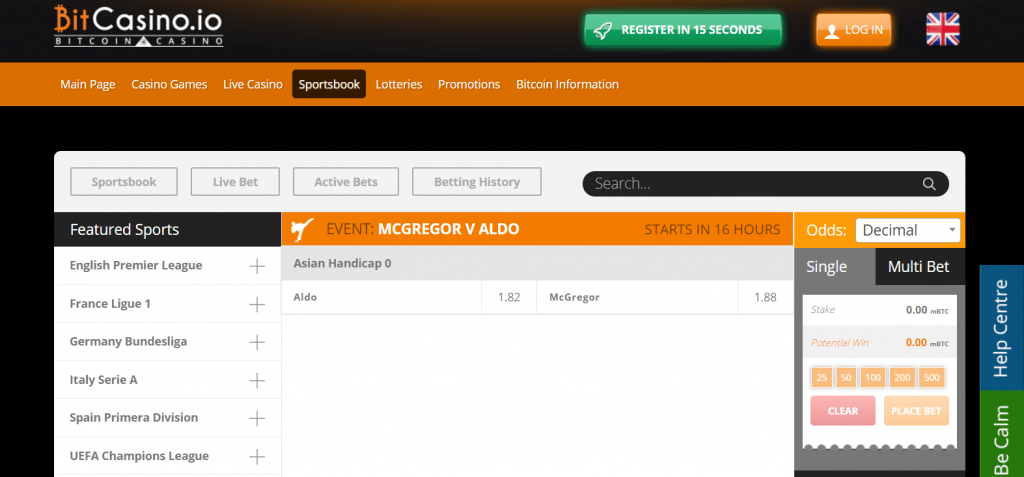 Secondly, we checked out the brand new Dublin based Flutterclub who had a selection of odds available.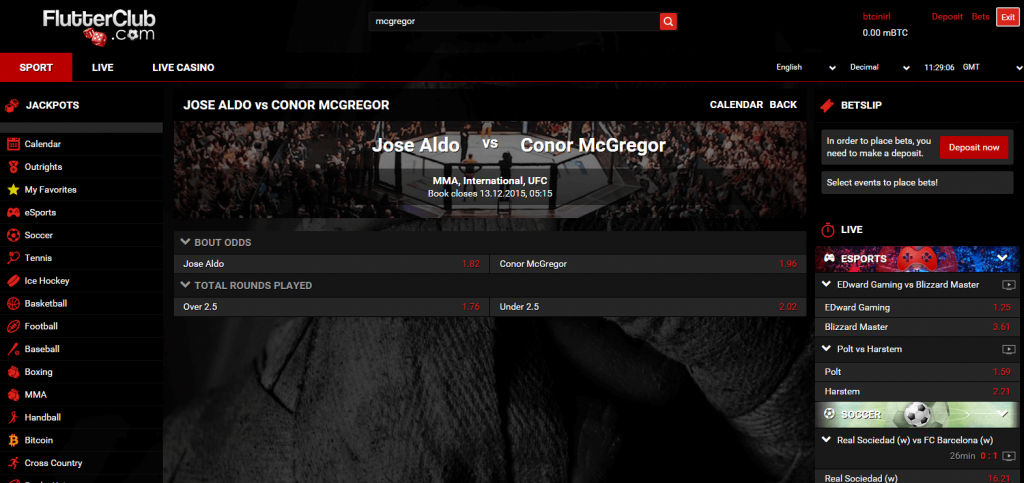 Next up I looked at DirectBet, and it gave a couple of more options, and much closer odds overall for the fight.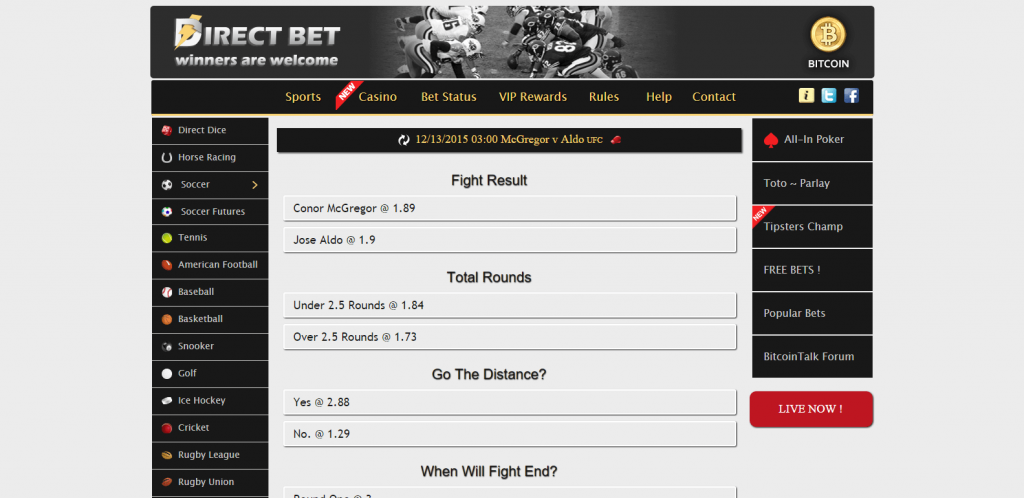 I then had a look at mBitCasino who also have a sports betting option. They did have a lot of options there, but in my case it said all of the markets were unavailable.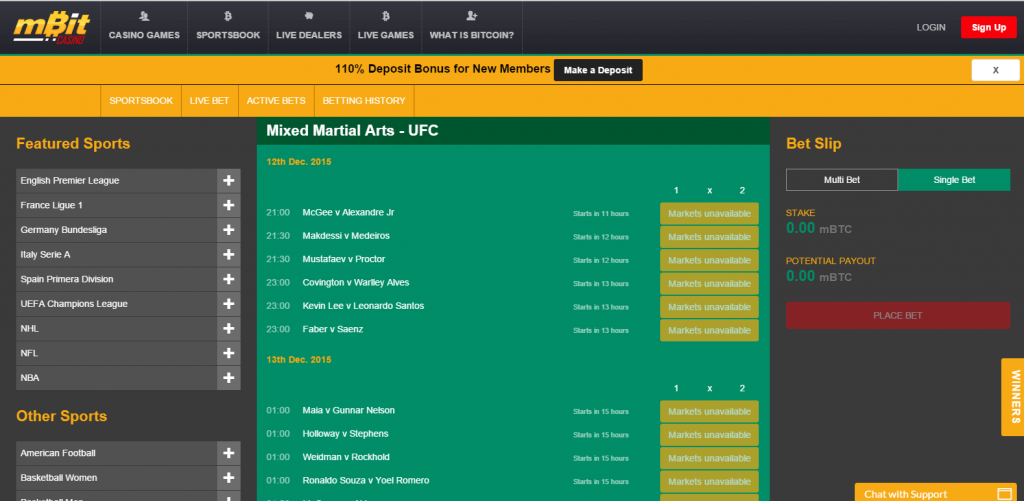 We then had a look at Nitrogen Sports who had some odds for all of the fights.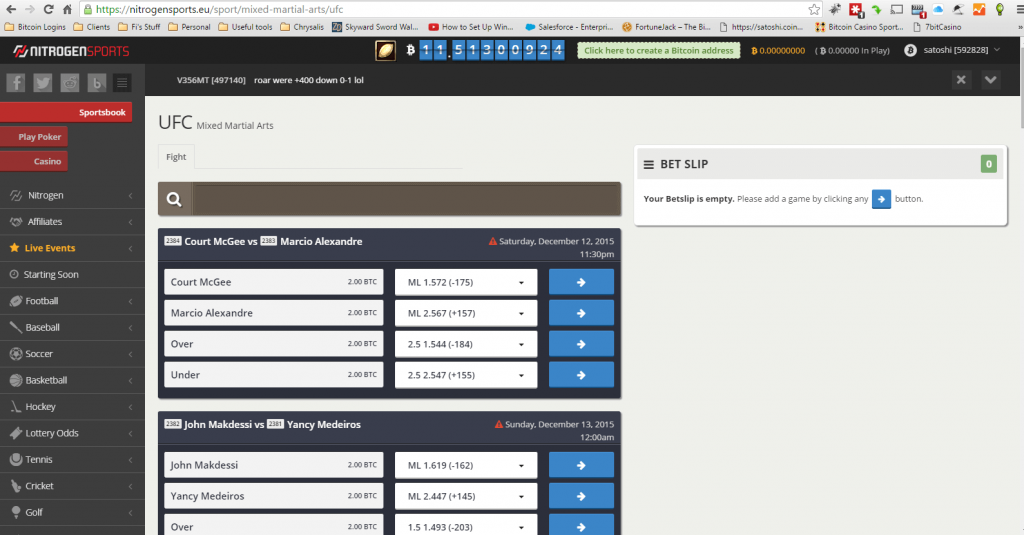 Then we checked out BetCoin, who also were giving odds in their sportsbook.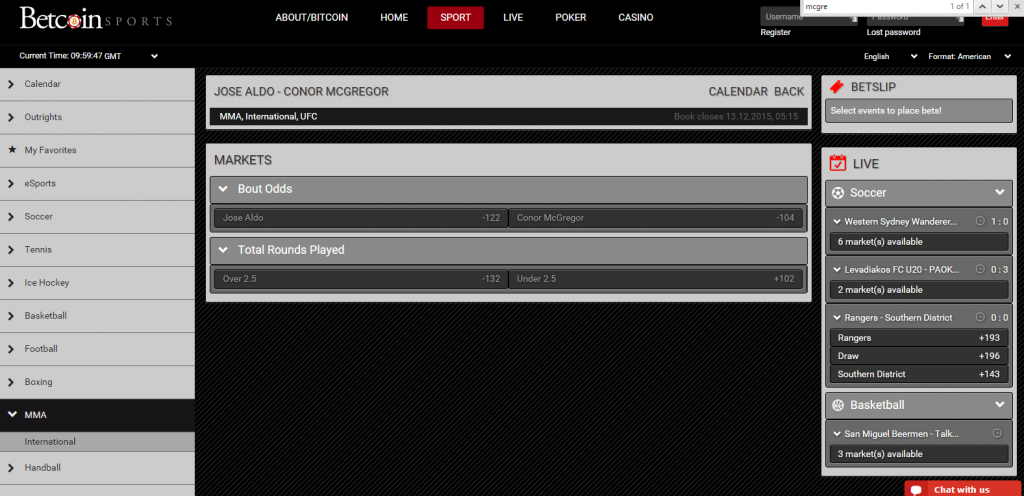 So as you can see, there's a decent range of choices available for UFC bitcoin fans, who want to take a punt on McGregor or Aldo.