Check out our full Crypto Casino List for other betting providers.
It is illegal to gamble under the age of 18 -

Part of our
Bitcoin Gambling
series
---
So as most Irish people will know, the Leopardstown Races are a big event after every Christmas, running for the couple of days from St. Stephens Day. So we thought it would be good to have a look through the options from our bitcoin sports betting list to see if any of the sites offered odds to let us take a flutter on the horses.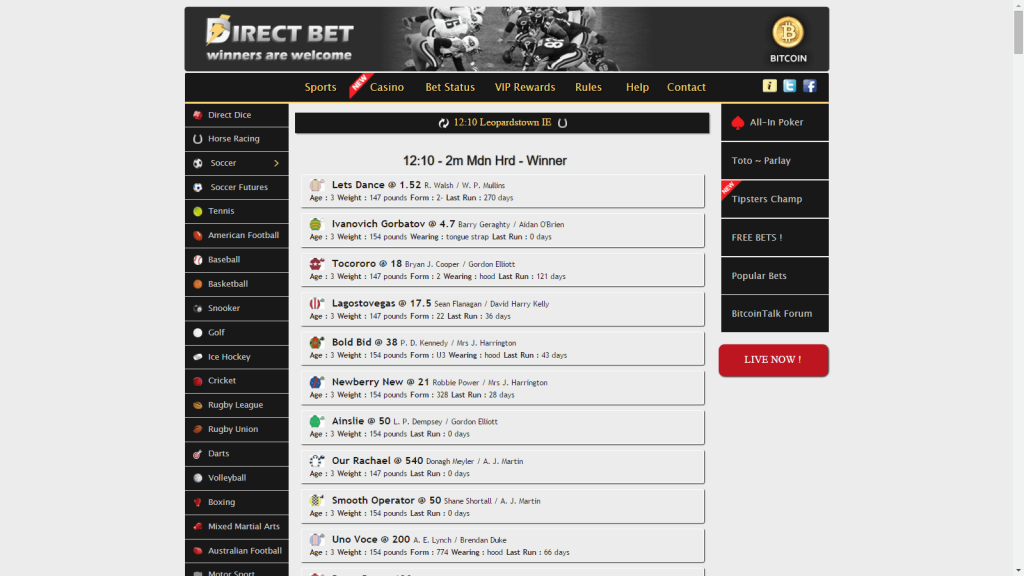 After looking through the lot, only DirectBet gave us any options, giving us two options on most races, either placing the outright winner, or placing in the top three or four depending on the race. Having a friend who's a horsey person was helpful, and we went through the options for each race. We placed some bets on each race (minor amounts, only 0.00125), but having someone who knew both the riders and the horses made a big difference.
So fingers crossed, some of them will come through!