Bitcoin ATM's are few and far between in Ireland, but we've recently got an email in from a company called Boinnex which has placed two in Ireland, which gives a new option for people looking to buy bitcoins with cash.
In Dublin, you can now visit Pair Mobile in Wicklow Street which has a bitcoin ATM mounted to the wall, and you can purchase Bitcoin and Ethereum for cash.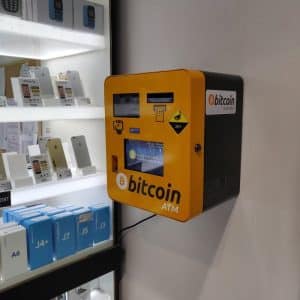 For the first time, Cork gets a bitcoin ATM which is located in Your Local Shop on Lower Glanmire Road opposite Kent Train Station. In addition, this shop is accepting bitcoin for coffee and groceries by making a payment to the QR code that they generate at the till.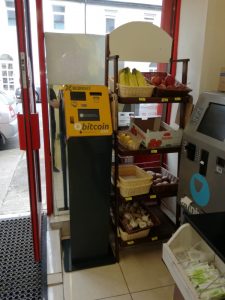 Next time we're in town, we'll do a review of how the ATM works and post a follow up article.
---
You can read all our articles about
Irish Bitcoin ATMs
to find one near you that's available to use. You can receive a 20% transaction fee discount on your first purchase of €100 or more using promo code
BITIRL
on any
Bitcove
ATM.
---
If you are looking to buy cryptocurrency with cash, you can read our articles on Irish Bitcoin & Crypto ATMs. If you're looking for a solid EU-based exchange, we recommend CoinMate which we have used for years and have low fees and support for euro. Looking for an Irish based broker? Try Bitcove. Alternatively we recommend which are a little tricker to use, but have a much wider range of pairs. If you want to use your credit/debit card to buy crypto, we recommend UK based CEX. If you'd like to use a mobile app to buy your crypto, we recommend Coinbase who offer $10 free bitcoin on your first purchase of $100 or more. If you'd like to trade peer-to-peer we recommend LocalBitcoins or LocalCoinSwap or if you'd like to swap one crypto for another, we recommend Changelly.
Our site is largely funded by affiliate links and advertising. If you click a link on our site we may receive remuneration. If you are using adblock, please whitelist us to support us or send us a tip if using Brave.