We're always happy to hear about local businesses beginning to accept bitcoin for their services, and we recently received a press release from Dublin based Seapoint Clinic who have informed us that they have begun to accept bitcoin against the fees for their full range of services.
So if you've anything from a minor treatment, teeth scaling, or your kids need orthodontic braces, you can now use your cryptocurrency to offset the costs. The only question is if you can then get a refund against your dental insurance plan if paying this way…
Press release is below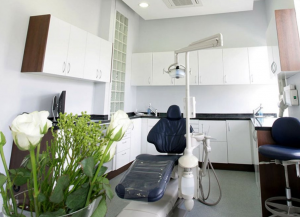 Here at the Seapoint Clinic, we are constantly striving to be at the forefront of the latest in cutting-edge technology. From modern dental techniques and technology to 3D scanning and augmented reality photography, we are now excited to announce that we are the first dental clinic in Ireland to accept payment via Bitcoin. That means you can now use your digital currency in clinic to pay for an array of dental treatment.
With the cryptocurrency becoming increasingly popular worldwide, more and more services are becoming available in which you can spend your Bitcoins on. From lunches to international flights, Seapoint Clinic now joins only a handful of dentists worldwide that accept Bitcoin…and the only clinic to do so in Ireland and the UK.
Bitcoin Explained
Bitcoin is a new form of online payment, that can only be used between a merchant and customer. Bitcoin, otherwise known as a cryptocurrency, are stored in a 'digital wallet' before being transferred for payment.
Why Use Bitcoin At Seapoint Clinic?
As Seapoint Clinic constantly challenges the traditional stats quo, so too does Bitcoin. As bitcoin is a decentralised form of currency, it means that transactions fees are incredibly low or in some cases free. Our move to include Bitcoin as a payment option is indicative of the growing recognition around the cryptocurrency's value in facilitating payments – offering greater cost effectiveness and security for both businesses and patients alike.
https://www.seapointclinic.ie/