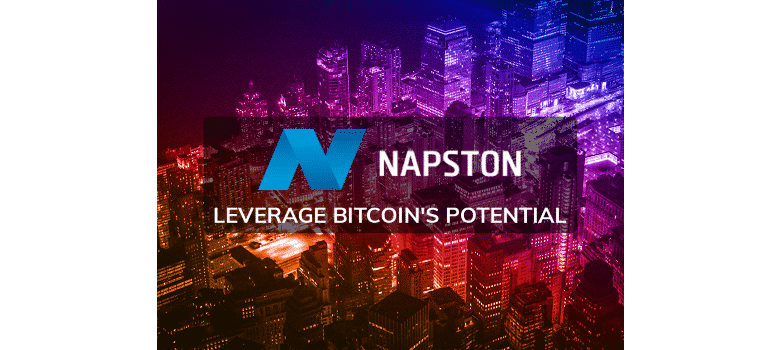 Cryptocurrency trading is all set to become safe and profitable like never before, with the recent launch of a fully automated crypto trading platform by Napston. This groundbreaking trading platform is based on a proprietary technology called Distributed Artificial Neural Networks that has been programmed to accurately predict the market by utilizing the processing power from thousands of independent sources.
Hong Kong, November 26, 2018 – Napston is pleased to announce that their new, fully automated cryptocurrency trading platform has recently gone live. Built around the company's proprietary Distributed Artificial Neural Networks, Napston creates an opportunity even for the inexperienced crypto enthusiasts to earn a decent passive interest on their Bitcoin and Ethereum holdings.
Since the creation of bitcoin in 2009, over three hundred different cryptocurrencies have been launched. As a result of the extreme volatility of the crypto market, trading of cryptocurrencies has emerged as a lucrative alternative for the traders around the world. However, this can be an extremely complex and risky proposition without a trustworthy trading platform.
Napston entered the cryptocurrency space in 2013, long before it became mainstream. Over the last five years, the company has been through all the uncertainties and fluctuations of this evolving market. During this phase, Napston was serving only the larger corporate and high net worth individual customers, helping them properly structure and trade their cryptocurrency portfolios. They have spent a high percentage of profits to build the proprietary Distributed Artificial Neural Networks technology. This advanced technology has now formed the foundation of Napston's automated crypto trading platform.
A DANN is a network of nodes, just like neural networks in the human brain. They are programmed to predict the market with a high degree of accuracy. This accuracy, however, depends entirely on the processing power available. This problem has been addressed by utilizing the computing power generated by a large and highly distributed network of computers.
Some of the most lucrative trading benefits offered by Napston are
Up to 1.5% per business day without actually doing any trades
Instant withdrawals
Referral incentives over 20%, up to 10 levels
Get started in 30 seconds
Full transparency and detailed reporting
State-of-the-art security across the platform
Full compliance
Napston is currently offering three attractive trading packages that can be purchased with Bitcoin and Ethereum. Generous referral commissions are also up for grabs. Mentioned below are the three packages at a glance.
Starter: Minimum $100 in Bitcoin, 1% per day, for 150 days, 3 level referral system
Advanced: Minimum $1000 in Bitcoin, 1.25 % per day, for 150 days, 5 level referral system
Expert: Minimum $5000 in Bitcoin, 1.50 % per day, for 150 days, 10 level referral system
"Our just launched trading platform is only about helping you earn the profit on your otherwise dormant Bitcoins or Ethereum without breaking a sweat yourself, " said a senior spokesperson from Napston. "We believe there's serious demand for that and the customers who have already joined us prove that vision."
To find out more, please visit https://www.napston.com/
About Napston: Napston is a just launched cryptocurrency trading platform built on a proprietary technology called Distributed Artificial Neural Networks. This 100% automated platform is dedicated to helping individuals earn a decent passive interest from their dormant Bitcoin and Ethereum holdings with minimum skill and effort. Napston currently offers three trading packages, offering 1.5% per day and over 20% referral incentives.
Contact: Alex Kenney
Email: [email protected]
---
Paid press release submission notice
: The publication of a press release on this page should not be viewed as an endorsement by BitcoinsInIreland.com. Customers should do their own research before investing funds in any company. Read more in our
Editorial policy
---