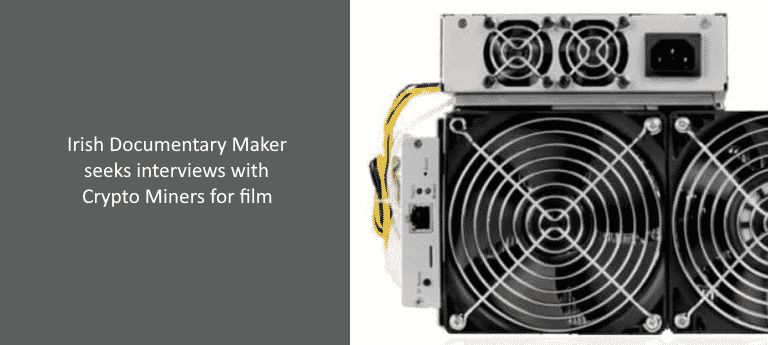 We're always happy to cover local news and events here on BitcoinsInIreland, and given that over half our traffic is from the Emerald Isle, maybe you can help us out on this one.
We've recently were contacted by John from JBDVideo, a documentary maker based in Wicklow. He'd contacted us for a chat about our mining rig, but as this has been retired and is pretty much a glorified paperweight these days, if you've got some crypto miner running he'd like to have a chat with you. So if you've got a fancy GPU setup, or a rack of ASICs and are willing to have a chat about your experience mining in Ireland, please get in touch with him. Details below!
Independent Irish based documentary producer/director looking to interview a successful miner, hopefully also based in Ireland.
Would suit someone/a pool still using a sizeable rig to mine or someone using alternative methods. Comfortable in front of camera is a plus but never necessary, open to any and all candidates.
If you'd like to participate, please email inquiries [at] jdbvideo [dot] com