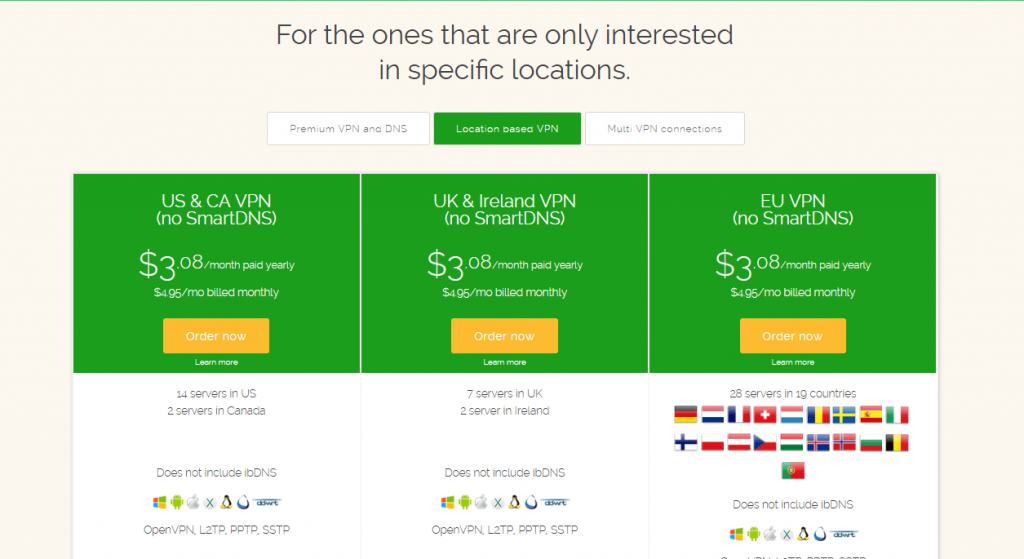 So we travel occasionally, as well as work on our laptops in a variety of places where we don't control the wifi network. Often when I'm abroad, I'd want to pick up Irish television stations, especially if there's a rugby match on. But being out of Ireland, RTE Player, TV3 Player and other things I'd want to tune into don't work.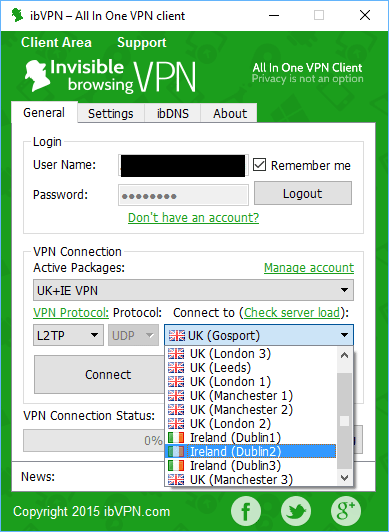 However, while looking into this, I came across a VPN service called ibVPN which seemed to fit the bill. Priced at a couple of euro a month and accepting bitcoin among other normal payment methods with monthly or annual subscriptions, they offer a UK and Ireland VPN service, so I signed up for the free trial to check it out. After registering and installing the VPN software, I was given a choice of three Irish servers, and a number of UK based ones (which means I can look at BBC iPlayer at last). Installing was straightforward, and after rebooting I was able to log into my account, pick an Irish server and low and behold, access my sports from abroad.
ibVPN also has a mobile app which you can install on Android and iOS devices. As with the desktop version, installing the app, logging in and changing server allowed me to use the mobile apps and watch sports on the go.
This is a promoted post. Read more in our Editorial Policy