We're always happy to hear from local businesses getting into crypto, and the team at Chai-Yo Restaurant on Dublin's Baggot Street has recently got in touch.
The restaurant is well known for its Teppanyaki meals, as well as a tasty range of asian and japanese cuisine. I've eaten myself there a couple of times over the year, and it's great craic with a lovely environment, great food and drink, and normally the guitar will get whipped out at some stage by the owners to serenade customers.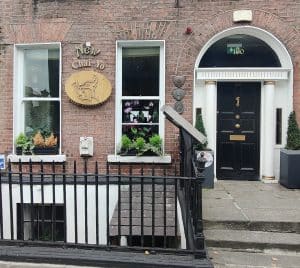 We had a chat with a member of the team to ask them why they decided to accept bitcoin. "I've been thinking about the best & simplest way for my staff to accept bitcoin payments. For now we are starting off with just the ability to buy vouchers online, its a simple process and in just a few clicks you'll be able to purchase a gift for yourself or someone else. I would be happy to accept bitcoin payments in person also in the future.
It would be pretty cool if more businesses accepted bitcoin in return for goods or services in Ireland. At the moment that's not the case.
We will be using opennode to accept payments. They have a feature to allow you to instantly transfer to Euro but we will not be availing of this. We intend to hodl all of the bitcoin we receive on our balance sheet.
Hopefully accepting bitcoin with help us reach a new market domestically and from international travellers."
We also asked about how people go about buying restaurant vouchers.
"Its very simple. Go to https://www.chaiyo.ie on your browser. Then select Vouchers tab on our page. Add your email for us to send the voucher along with the size of the voucher you would like to purchase. You can use USD or EUR or BTC denominations. Then you can choose to either pay on chain or via lightning via the qr code that comes up. Done. You will receive your voucher shortly after."
So if you've some crypto you're itching to spend on a local Dublin business, and have a meeting, date or event, then this is one yummy crypto accepting restaurant that comes highly recommended.